07/31/2020 / By News Editors
---
Over the weekend there were multiple shootings at "mostly peaceful" demonstrations across the US. In Louisville, KY, three members of the Black Nationalist militia group, NFAC, were injured due to a negligent discharge from one of their own members. In Aurora, CO, a "mostly peaceful" demonstrator who was blocking traffic opened fire on motorists who did not stop and wait to be assaulted by the mob. In Austin, TX, an armed Black Lives Matter protester was killed after allegedly pointing his gun at a motorist, who then shot the protester in self defense. These tragic shootings follow an ongoing campaign of agitation, targeted political violence, and organized insurgency. And while DNC leaders like Congressman Nadler claim this violence is "just a myth", it is unquestionably escalating in frequency, intensity, and organization.
(Article republished from FarLeftWatch.com)
The latest example of this escalation comes from the Columbia, SC based far-left militia group, Civil Defense Corps. According to their website, they are actively recruiting "former infantry" and will be using these armed "Reserve Units" to "investigate hate crimes and threats against minorities as well as the LGBTQ+ community". The group claims to be a 501(c)3 and even has a somewhat formal application process. In addition to general employment information and professional references, there are four questions for the applicant. The first two are "Are you comfortable around firearms?" and "What is your opinion on MAGA?".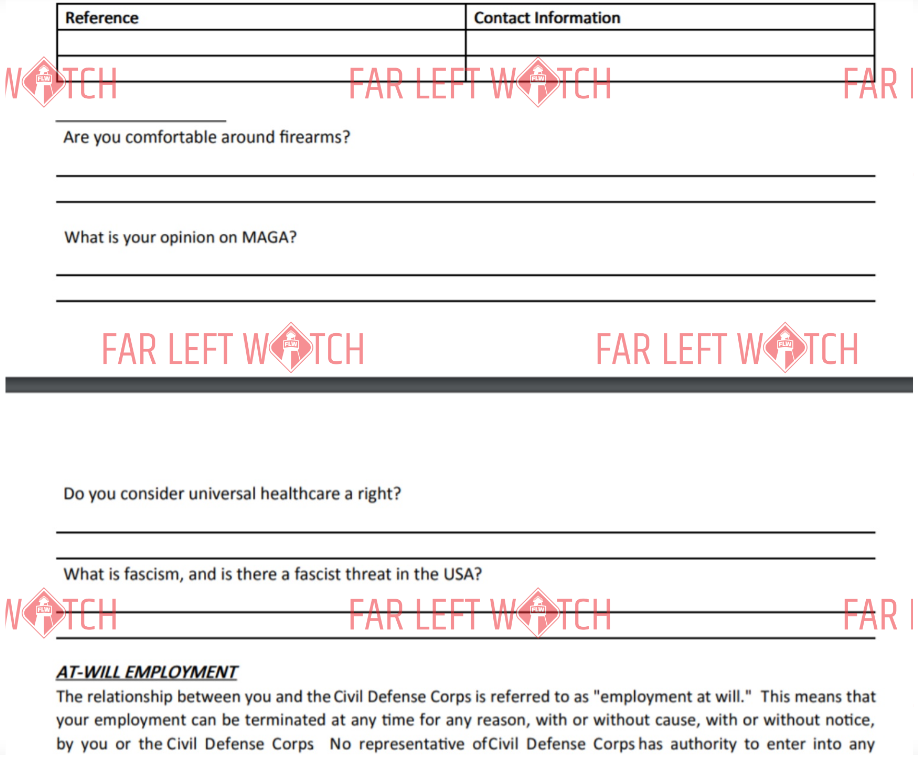 Unfortunately, this group does not stop at just recruiting armed anti-Trump extremists, they also actively use their social media accounts to coordinate offline harm. In a recent Facebook post (archive), they encouraged their followers to shoot Federal agents "in the face".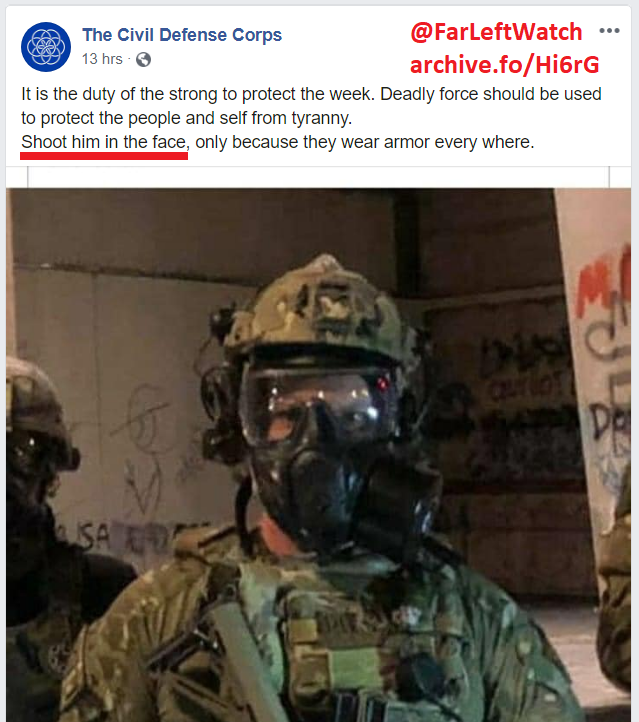 On their Instagram page (archive), they openly flaunt their proclivity towards militancy and their affiliation with the domestic terrorist movement, Antifa.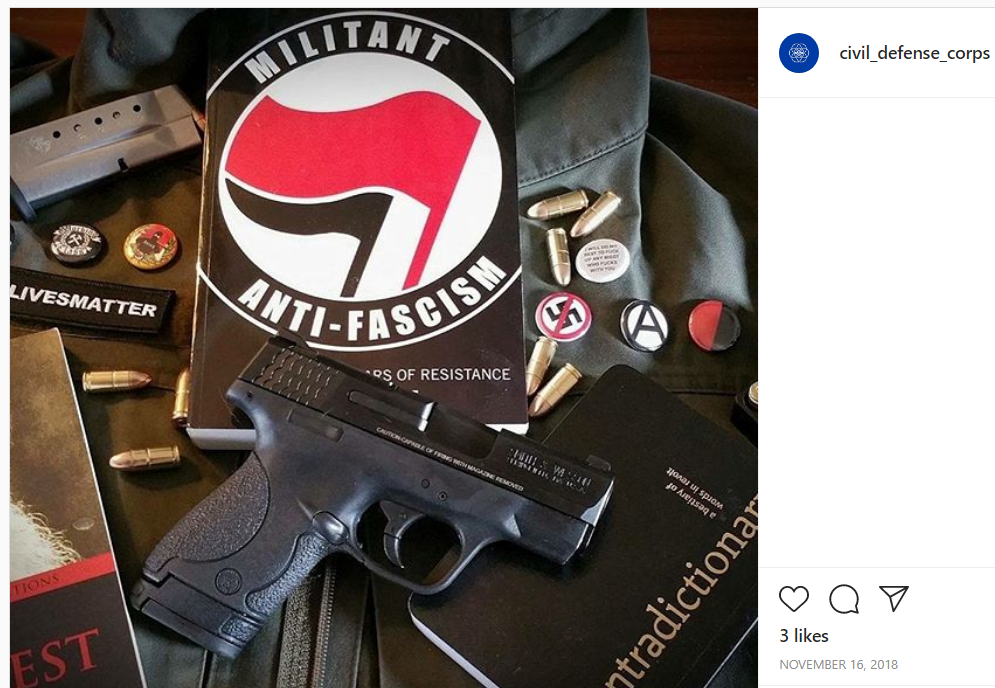 The Facebook page (archive) of the leader of this militia group, Walid Hakim, is littered with Communist iconography and Black Lives Matter logos. And after encouraging his Facebook followers to shoot Federal agents "in the face" using his Civil Defense Corps account, he later used his personal account to encourage people to attend an upcoming protest at South Carolina Law Enforcement Division (SLED) in downtown Columbia, SC.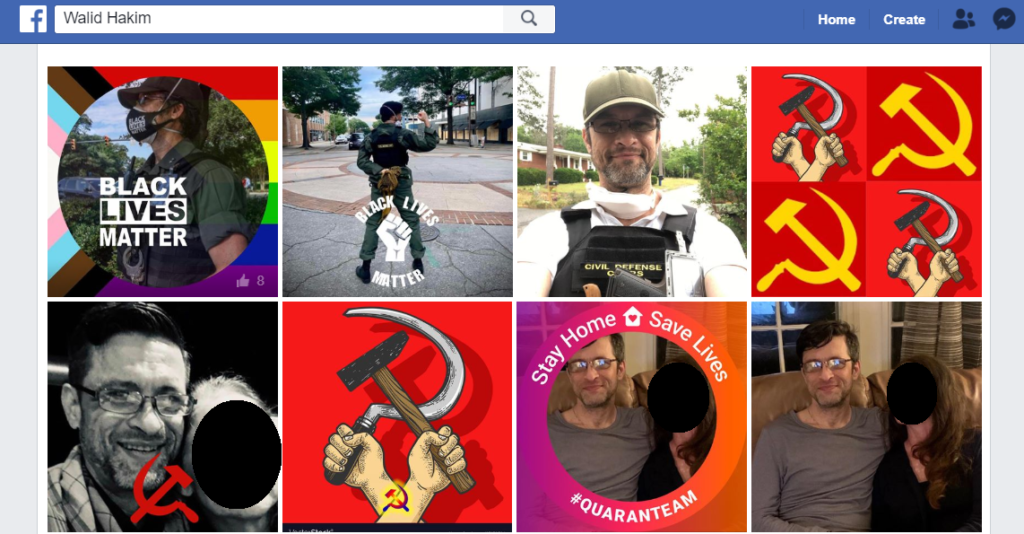 So what else do we know about this group? Well, they have generated some local press in which they were referred to as a "Leftist Peace Group" and they claim (archive) to have the "vocal support" of the Mayor of Columbia, Stephan Benjamin. The Mayor's office did not immediately respond when we reached out to confirm his support of this far-left militia group.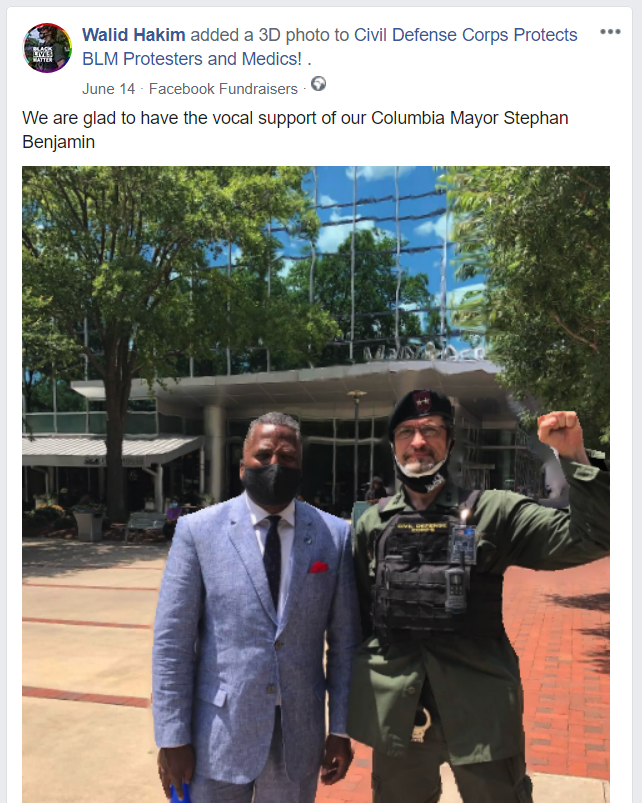 Read more at: FarLeftWatch.com